Register
Paul Nigro Benefit Tournament - Recreational Coed 6 Volleyball (Sand) · Co-Ed Recreational (Novice)
MonTueWedThuFriSatSun 10:00am to 5:00pm
Team Fees

Regular

0.0 per team
Free Agent Fees

Free
Paul Nigro Benefit Tournament:

All proceeds to benefit the Paul Nigro Family
Tournament Format:

- Recreational Coed 6's (2 Girl Minimum)
- 9:30am Registration, 10:00am Start
- Cost $30 per person ($25 per person if you donate a basket or gift certificate)
- If you don't have a team, register as a "Free Agent" as we'll find you one.

Included with your fee:
- Food / Drinks
- Basket Raffles
- 50/50 Raffles

Basket and 50/50 raffles to be done at 5pm.

Non-Tourney Participants Cost = $15 per person
(Includes food/drinks)

Can't make the tourney, but still want to donate: Go Fund Me Page - Paul Nigro

For questions, please call/text Dillon Szpaicher (716-348-4022)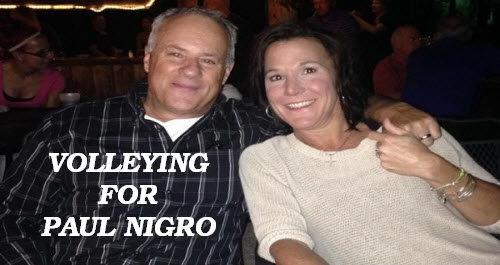 Tournament Notes:
Now accepting registrations!